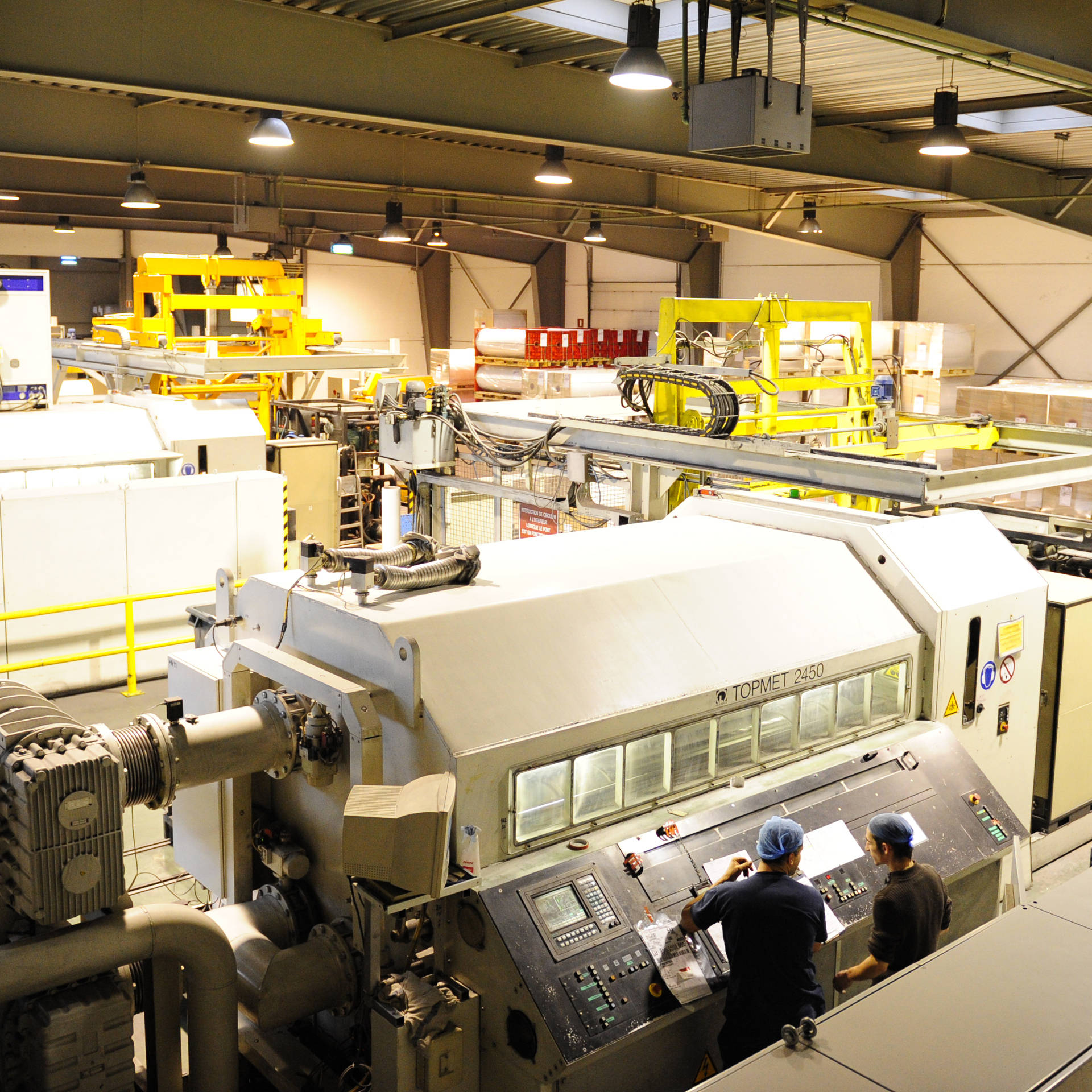 Established in 1996 MET-LUX S.A. is specialized in vacuum metallization of flexible materials. Due to this technology, with our machines we can provide metallized products for new and special applications as well as for more traditional purposes.
We all work as a team, striving for excellence. We guarantee our customers a trustworthy relationship and we are committed in developing and maintaining a sustainable business providing continuous innovation. Respecting the global environment and individual's quality of life is for us paramount.
To produce and develop sophisticated technical materials which create value for our customers. Optimizing the use of raw materials to provide efficient solutions.
CARE
We everyday work to be your reliable partner
FLEXIBILITY
We listen to your needs and deliver your expectations in the shortest time
SERVICE
Our goal is our customers' satisfaction

RESPONSIBILITY
Metallization is the eco-friendly barrier process of choice
TEAMWORK
We all are dedicated to continuous improvement
INNOVATION
Adding value to your products: Protection, Performance, Presentation
Our R&D department works daily to improve our quality and to provide a constant cooperation in all steps of our customer's project: from the first discussion and analysis on its feasibility to after production support.
Thanks to our experience in metallization we are able to satisfy all the most demanding requests with knowledge of several substrates: film, textile, spunbond or other substrates are tested and approved for metallization by our technical experts to guarantee the upmost expected quality.
Our laboratory works 24h/day, equipped with high-tech instruments to measure barrier and mechanical properties.
The 4000 m² storage facility ensures to the customers an outstanding level of responsiveness in terms of delivery lead times.
With our metallizing machines and special equipment we can satisfy all enquiries, including special applications requests.
We support our customers cooperating with them in their projects, providing dedicated solutions as in film structures, or customized optical density.
Our production planning and logistics department are organized to guarantee high performing service levels and a very short lead times to our customers.
Our job is:
Roll to roll metal vacuum coating (one side and two side metallization)
Slitting and winding
Warehousing / Call Off stock management
We provide complete customer satisfaction in terms of service, competitiveness, quality and delivery time.
We are respectful of human and labour rights. Met-lux strongly condemn unethical behaviors.
Our commitment to maintain high standard service levels and a continuous improvement allow us to gain the most demanding environmental and quality certifications. And this is attested by our ISO9001 certification. We are also certified to BRC/IoP standards, providing our customers with a guarantee of compliance with the highest food-grade and hygiene standards.